2019 Artists & Exhibitors
I consider myself a young, free spirit with blue hair!
I'm an artist, and soon to be 18 in April. I've dabbled in many mediums since I was much younger, but I watercolor is my medium of choice! As a Junior at Howard W. Blake High School in Tampa, before the school day ends, I get to spend about 3 hours oozing out my vivid and colorful psychedelic spirit on paper. I take an uncomfortable 2 to 3 hour bus ride, sometimes longer to get to school and back home. I'm a music lover, I enjoy electric indie, ambient and most techno music, and I also come from a family artists.
1stt place in the art gallery at my school in 2d.
3 honorable mentions in Scholastic,
SilverKey
2nd and 3rd place at the Strawberry Festival of Arts
"Euphoric solitude" -The ability to expand untouched in an area alone, where you are your authentic self.
Feature Artists
This year's art festival is special,it represents a new era of Art in Central Florida. Our community is bursting at the seams with creativity and what better way to show it off than by featuring Artists from the Central Florida area.
Kim found and continues to develop her voice through visual expression. The totemic sculptures she creates are influenced by the Modernism Movement of the early 20th century. Each sculpture is a collection of biomorphic forms used in a contemporary assemblage, then becoming a 3D canvas.
She believes that her work is a visual metaphor for embracing and celebrating individuality and diversity while creating interdependence and community. She hand builds each individual form with clay to represent a human characteristic. The incised marks offer a view of the emotions as she creates each piece and provide additional symbolism in the work.
Through her life experiences, formal education, and continued art practice, she has grown in self knowledge, and continued to develop her voice as an artist through abstract forms. While she personally celebrates and embrace diversity and enjoy interweaving a variety of people, creation of the totemic sculptures are symbolic, expressing her life choices through clay.
Crystal is a Painter that believes expressions and emotions are the one thing that makes us all so unique and timeless. In each of her paintings she pushes the limits of the visual arts to transport your emotions and stimulate your senses. Texture, simplicity, and a vibrant color palette are some of the techniques she uses to convey her expressions. At times she combines more than one style or medium applying multiple thin or heavy layers to achieve a dramatic effect. Crystal was quoted saying "I want to say with paint what the heart finds hard to express verbally".
Academically, Crystal is a self taught Artist. Although for a short time she was accepted and attended Fiorello H. LaGuardia High School of Performing Arts in Manhattan, New York for Visual Arts, her tenure was cut short due to her family relocating to upstate New York. It was here that she began to develop an appreciation for nature and wildlife. Her painting style began to change as well, becoming softer and more focused with her use of color becoming more vibrant and expressive. In 1995 Crystal relocated to Orlando, Florida where she began to research and explore techniques with her artwork to tell a story. As the years progressed her professional art career slowly kept building and she began experimenting more with her work to express emotions purely uninhibited. While Crystal does still take on a few commission work, her main full time focus is uninhibited self expression through fine art and her Fractioned Reality series. Where her intent is to manipulate both color and subject to elevate the subconscious and evoke and help stimulate positive actions with her work.
"Painting for me is a special journey where my inhibitions play. Come, explore the senses with my Art and live passionately one painting at a time". - Crystal Dombrosky.
2019 EXHIBITING ARTISTS & STUDIOS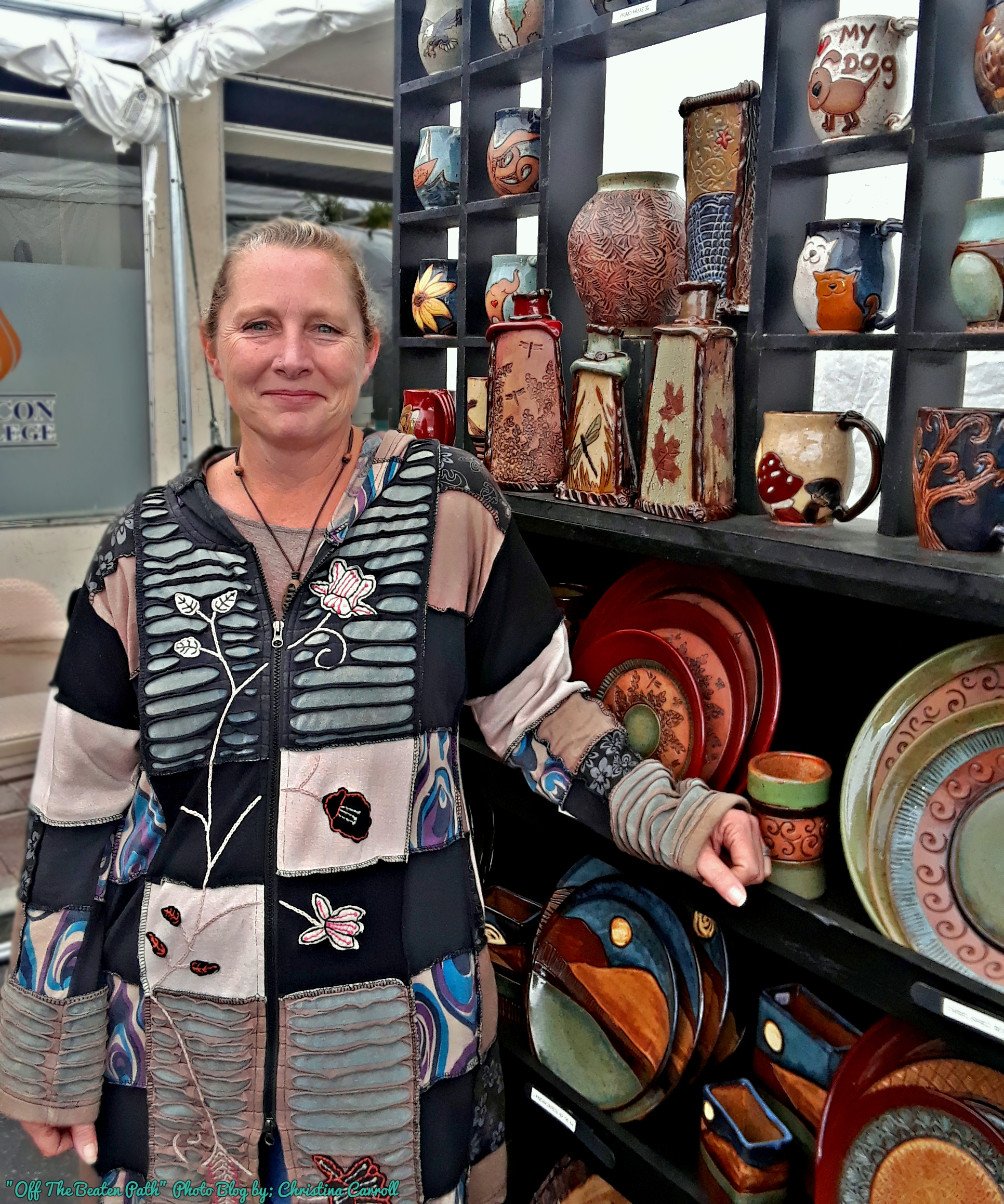 ANA VARELA
XIUBO PEARCE
TERESA BOWEN
DARRYL JACKSON
ROBIN SAPP
ROSEMARIE BROWN
DAPHNE COX - PEACE IT TOGETHER
KAREN GREENE
NANCY REYES
LYNN FERRIS
CARA VAN LEUVEN
TERRY SMITH
CHARLOTTE MILLER
DOROTHY GAZIANO
BOBBIE DEUELL
JOAO PAULO GONCALVES
PAZ WINSHTEIN
STEVE ROWLANDS
ROGER DISNEY
GUY LEFEBVRE
RICARDO PEREZ
CAROL NAPOLI
SARAH JONES
CHRIS CARR
H.J. HERRERA
MICHAEL CARLEY
GREG GAWLOWSKI
THOMAS STYCZYNSKI
JAMES MARSH
TIMOTHY HALL PHOTOGRAPHY
MACEY SIGATY
DOUGLAS BRANDOW
DEBORAH BARNES
DEBBIE STILLMAN
COLLEEN CODY
REGINA TO
JENNY BOWMAN
LISA EDWARDS
SUSAN HUTTON
JUAN CARLOS CAHUE
GARY BOBOFCHAK
BARBARA LANGE BOYCE
PAUL ALBRITTON
BRIAN BLACKMORE
DRAWING, GRAPHICS, AND PRINTMAKING
NICKI-FORDE-FICOCELLI
ARIEL PETERSON
BOBBY COOPER JR
HARPER PRINTMAKING STUDIO
CASSANDRA ISHAM
DEBRA BARAOIDAN
CRYSTAL DOMBROSKY
MICHELLE BRALTS
WILLIAM & BARBARA FLOOD
JEANNIE PAPADOPOULOS
JACK YONTZ
PARRY DOLLE
LYN NOVAK HISE
LISA ARKUS
SONIA LARSON
TINA CLAUTICE
JEFF MAN
JANET HERMAN
CLARA SYPHRIT
JANICE-MCELROY-GILLESPIE
SKIP STANG
KENNETH SANDLIN
CHUCK TRIPP
ANTHONY ARKUS
EUGENE PERRY
BILL SQUIRES
KIMBERLY MILLER
DAVID GOLZBEIN
JACK REUSSER
ROBERT LINN
JON FERNANDEZ
SCOTT BOWMAN
PENNY SHUMATE
CHERYL BANKS
CRAIG CAREY
I'm Bobby Cooper, an illustrator and writer/poet. I draw almost exclusively on black paper with colored pencils.
I'm nomadic at heart which shows in my art and the many years I've traveled. Also, I enjoy creating my characters with the ability to fly, which is an expression of freedom from the constant confinement of restricted social patterns defined by political borders and belief systems.
My central theme in my art is the unfolding of self, and the attainment of love without conditions. Many of my characters appear from the darkness into the light, a spontaneous coupling between my muse, myself, and the universe at large.
I look forward to publishing further books, traveling, and actively participating more with the local art group.
Nicki has been drawing since before she can remember, and that love for creating led her to study commercial art at International Fine Arts College in Miami (currently the Art Institute). "I enjoy the work, but these last 25 years have felt a little like a dream deferred. So now I'm drawing on my heart for inspiration and the courage to put my work out there." She considers herself an emerging artist, despite a long history of painting and illustrating, since her professional focus has been graphic design since 1994.
Recently, she's been unable to resist the flow of ideas and inspiration that is leading her down a familiar but neglected path. These ideas are finding themselves on canvas by way of acrylics, or on watercolor paper through a combination of colored pencils and watercolor. "My muse comes from nature and often my sense of humor finds it's way into my art." Nicki doesn't intend to light the art world on fire with her work, but she does want to light up your heart by putting a smile on your face.